Facebook Mobile Studio is your home for learning how to make great mobile ads right from your phone. They provide easy-to-follow video guides, a downloadable planning brief and creative app recommendations to get you started.
-
Creative outputs included a Mobile Studio Kit
(complete with a tips booklet, video inspiration flip-book, and mobile tripod)
; Top Apps card; activation design for Mobile Studio's booth at Facebook's global Community Boost events; and a website full of app demos, best practices, and mobile ad examples.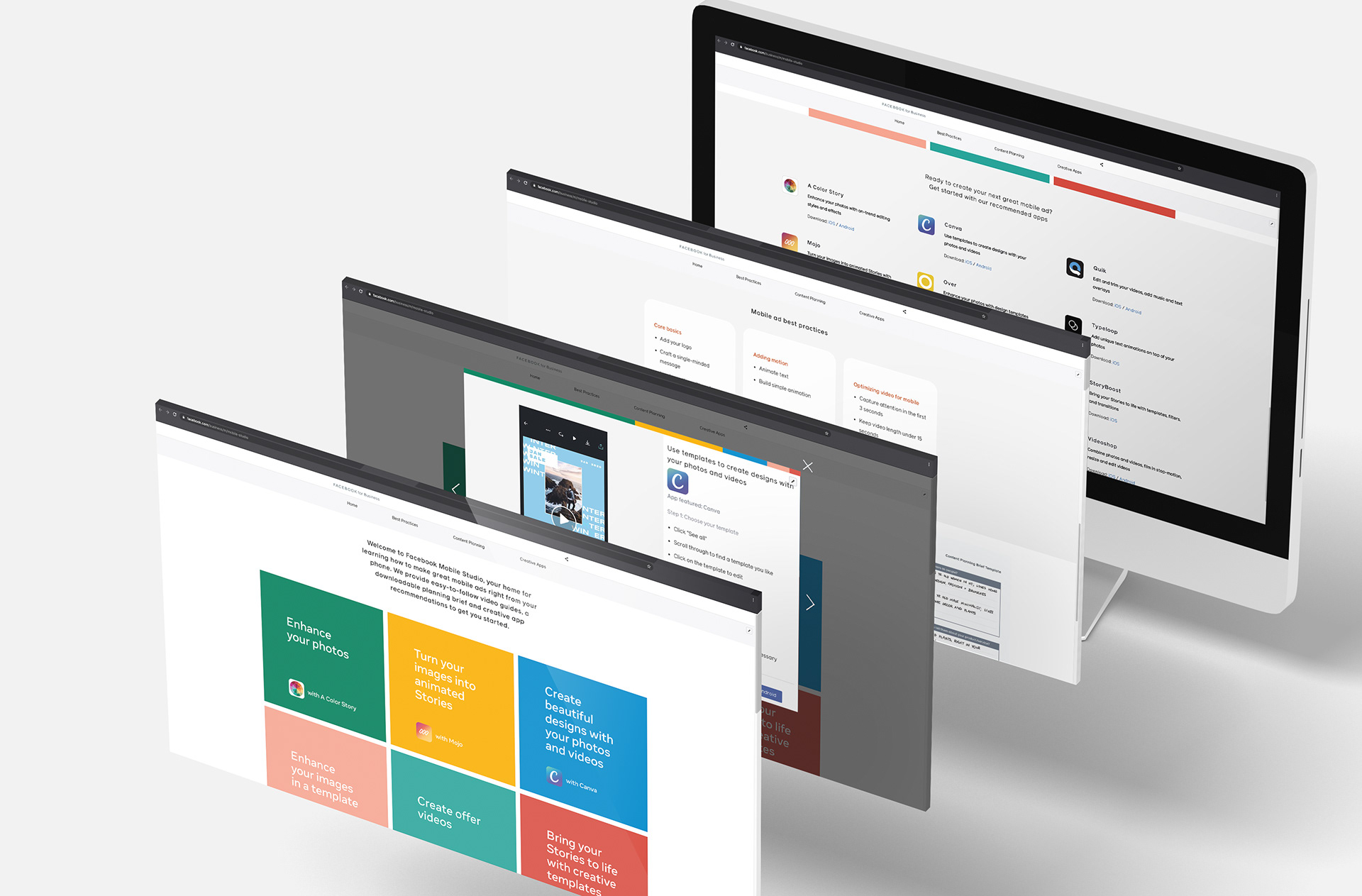 Mobile Studio Kit
Contents: mobile tripod, tripod mount, marker, tips booklet, video inspiration flip-book
Mobile Studio Booth @ Facebook Community Boost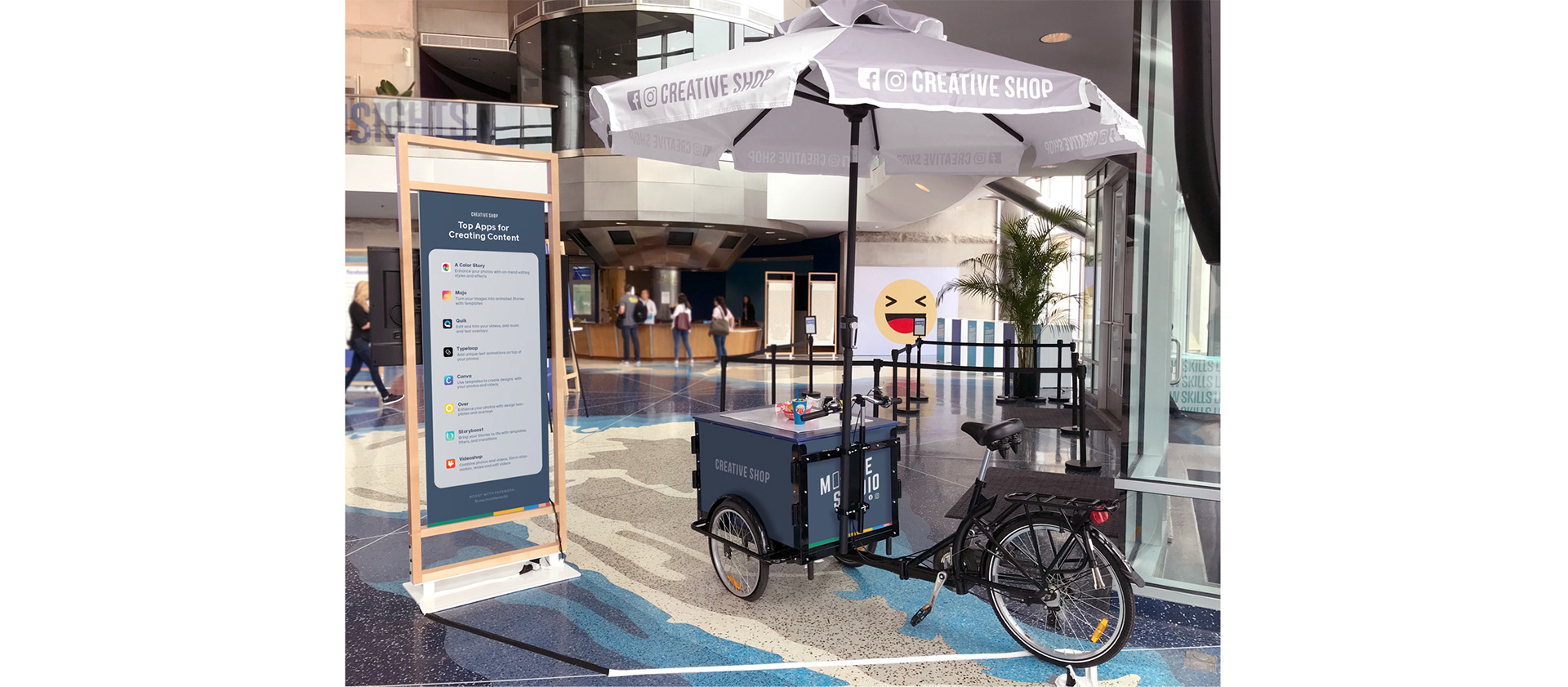 Mobile Studio Demo Cart @ Facebook Community Boost, Denver

Mobile Studio Kit Stop-Motion (prior to brand refresh)